Category Archives: Metal Rolls
Metal rolls are mandatory for many fabrications shops.  We offer a number of different brands including: Davi, Akyapak, Eagle, and Americor. With offerings for plate, angle, and sheet metal. We have an option that will suit your needs.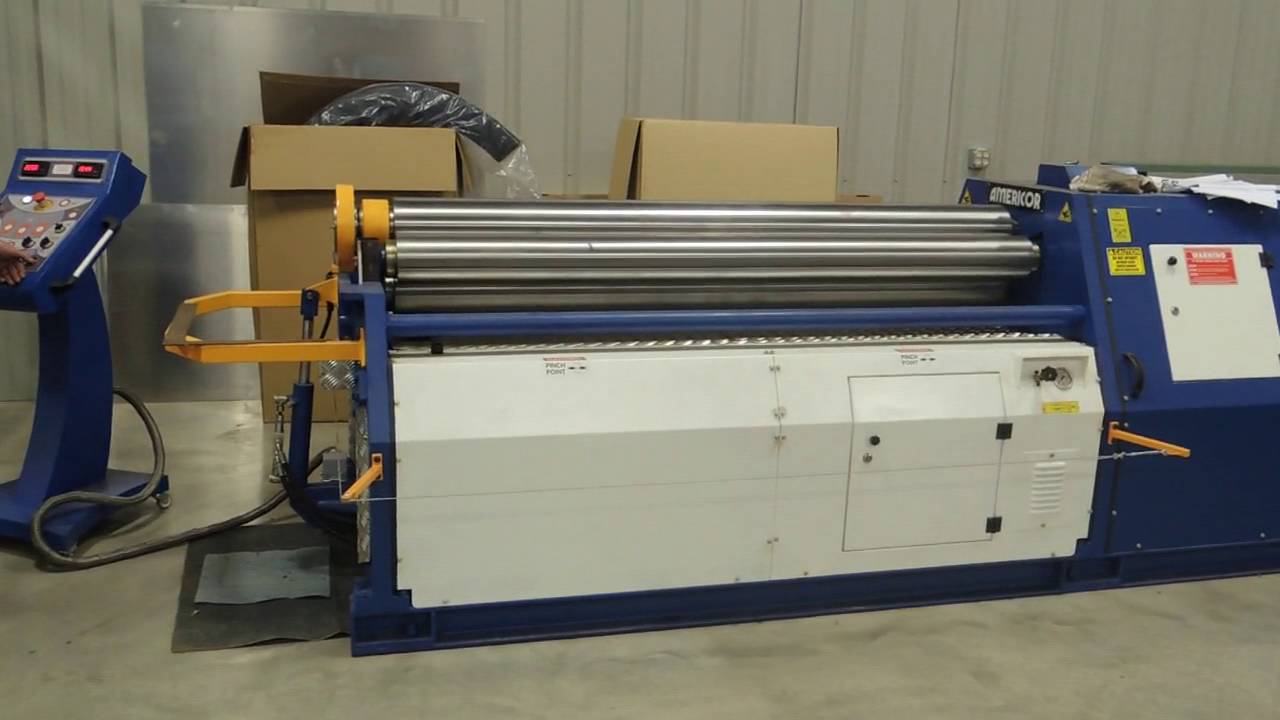 October 4, 2016
This new generation of sheet metal and light plate bending roller covers the majority of applications within top roll diameters of 3.15" to 9.84" and has 31 standard models with capacities from 3' to 10' and 16ga to 9/16" thickness. There are also two special models with capacities of 2' x 1/4", and 2' x 5/16".
Standard Features
-Hydraulic roll adjustment for bending and prebending operation -Hydraulic pinch/clamping control -Hydraulic drop-end -Digital readout for bending rolls positions -Cone banding adjustment -Induction-hardened rolls -Roller bearings on all roll shafts -Emergency stop cable at front and rear of machine -Easy tilt of bending rolls for cone bending -Extra large openings between top and bottom rolls -Hydraulic oil and manual
Enhancements
-Rolling control console -Hardened gears -Lineal-guided roll adjustments for the bending rolls -An enhanced drive system with no belts,...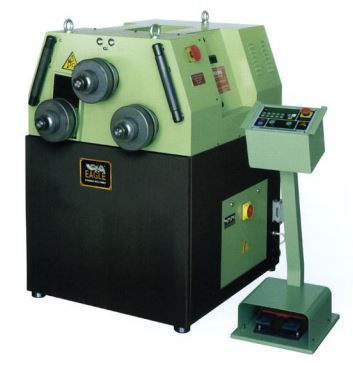 September 28, 2016
CPS-50, CPS-35, CPS-20 2-1/2" to 1" Capacity
Eagle CPS Series Machines are Hydraulic Initial Pinch Universal Roll Bending Machines with all three rolls driven designed primarily for
One Pass Rolling.
They are an excellent choice for production settings and Coiling Operations. From the CPS20 for small parts to the CPS35 & CPS50 for larger profiles, tubes and pipe our CPS Bending Machines offer features that are beyond comparison. Units are
Standard
with
Lifetime Frame Warranties, Precision Hydraulics, 40 Position Automatic Positioning Controls, LED Readouts, Dual Safety Stops, Universal Tooling, Vertical/Horizontal Operation, Universal Tooling
and
More!
CPS Benders are also available in
Variable Speed
(REV),
Automatic Cycle
(AUT) and
Full CNC
Versions (BA Series.
Features and Benefits
CPS Series Roll Benders have the...


"Serving Pennsylvania, New Jersey, New York, Delaware, Maryland, and West Virginia"