Safan Shears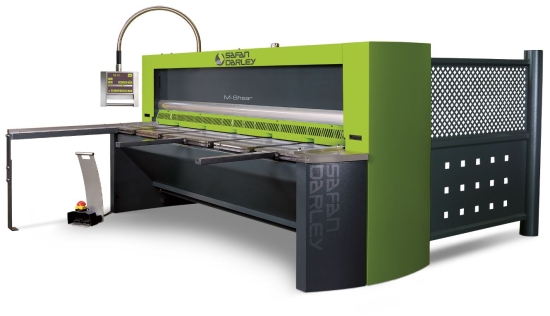 The M-Shear offered by Safan Darley is a guillotine shearing machine. Each Unit comes fully equipped with a Touchscreen interface to simplify use, and increase efficiency. The M on these units stands for Multi-functional, meaning that material handling, and other expansion opportunities are capable of integrating with this system.
What You Can Expect
-Low Noise Levels
-Low Energy Consumption
-Simplified manual operation,Extended Manual Operation, or CNC Programmed Operation
-Rear Light Guards
-Pneumatic Sheet Support (Optional)
-Return-to-sender-Function (Optional)
-CNC Controlled Backgauge
-Automatic Clearance and cutting-angle adjustment
-Adjustable starting and end stopping position for the entire length of the cutting beam
-Backgauge supports equipped with ball screws and play free linear guides
-Maintenance free cutting beam guides
-Ajustable hold down cylinders
-Push-on adiprene covers for the hold down cylinders
-Blades with 4 cutting edges, suitable for shearing stainless steel
-Cutting line lighting with cutting line indication
-2 Support Arms, adjustable over the entire width of the table
-2 squaring guides on the right and left sides of the table
-2 rulers in the table
-T-slots and hand slots spread across the width of the table
-1 T-slot on the front of the table
-Key switch (3 positions)
-Finger guard
-Filled oil reservoir
-Foundation plates
B-Shear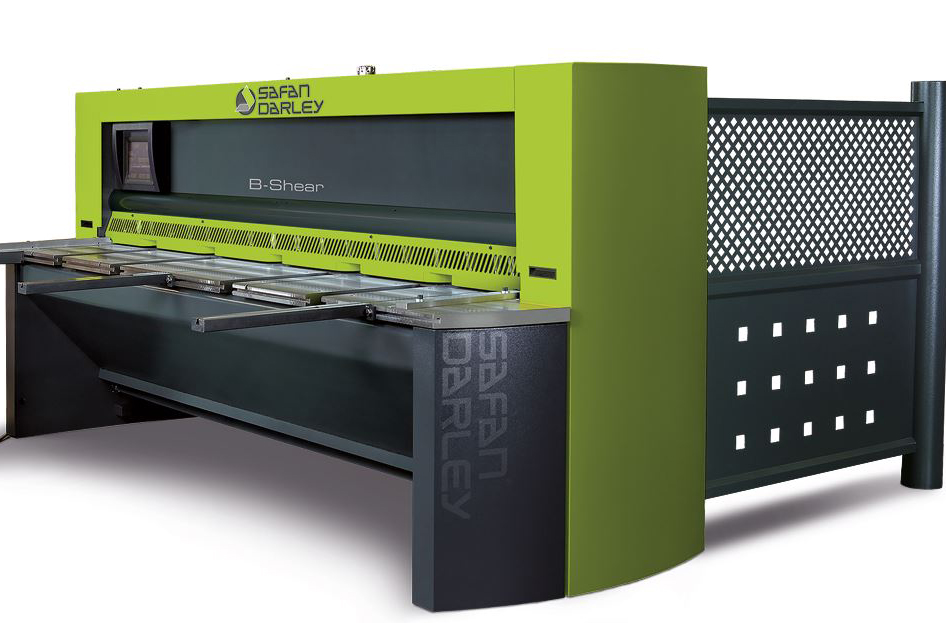 The B-Shear offered by Safan Darley is a guillotine shearing machine. The unit is one standard model, encouraging simplicity and quality innovations. The unit comes complete with touch screen control programmed with data management for various cutting scenarios.
What You Can Expect
-Low Noise Levels
-Low Energy Consumption
-Intuitive Touchscreen Capabilities
-Precision and Automatic Compensation
-Standardized Safety Measures
-Cutting Capacity: 6 mm
-Cutting Length: 3100 mm
-Main Motor Power: 11 kW
-Strokes/Minute (Max cutting angle): 24
-Strokes/Minute (Min cutting angle): 80
-Max Cutting Angle: 2 Degrees
-Backguage Reach: 1000 mm
-Backgauge Speed: 200 mm/sec
-No. of Hold-down Pads: 20
-Weight: 6200 kg
Request For Quote
"Serving Pennsylvania, New Jersey, New York, Delaware, Maryland, and West Virginia"